Registration
Tryout sign ups/Clinics Click Here
Looking to sign up for our Pre-Tryout clinics or to sign up for Tryouts? Click here or head over to our Classes tab at the top.
If you need more information. Email us
Welcome to Broken Arrow Volleyball Club
BAVC was established in 2014. Our goals are to provide a fun safe place for kids of ages 6-18 to learn to play and enjoy the game of volleyball. To register go to the Registration tab at the top of the page.
Recreational League
We support a recreational league designed specifically to give players a chance to play and learn volleyball at a fundamental level, while also giving more advanced players a chance to hone their skills while playing with friends and peers in a fun atmosphere. This league uses a few modified rules to ensure that all players get equal play. This league relies on volunteer coaching and has 3 seasons - Spring, Summer, and Fall. Become a member to get updates via email. Click on the Recreational League Info tab above for more information.
In our recreational program we do not post standings or push kids to win at all costs. The focus should always be on having fun, learning to play the game and improving on what skills they have. This is why we have kept to our policy of not publishing stats throughout the season. At the end of each season, we award a 1st, 2nd, and 3rd place team because we want outstanding performance to be recognized. We also award players at an individual level through our Character Recognition Program.

Competitive

We support a competitive program in which we strive to give our players the competitive experience at a reasonable cost. Our competitive teams stay local to the Tulsa area as much as possible with the occasional tournament in the surrounding areas or the Oklahoma City area. Our teams may travel to Texas, Kansas, or Missouri in addition to Oklahoma depending on strength of the team and tournaments selected. For more information click here


Looking for a Pre-Tryout Clinic or Tryout sign ups? Click here for registration
Walk-ins Welcome!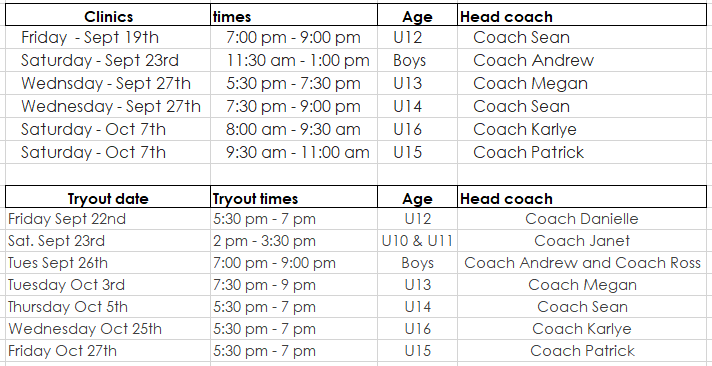 See below for what age your player should tryout for.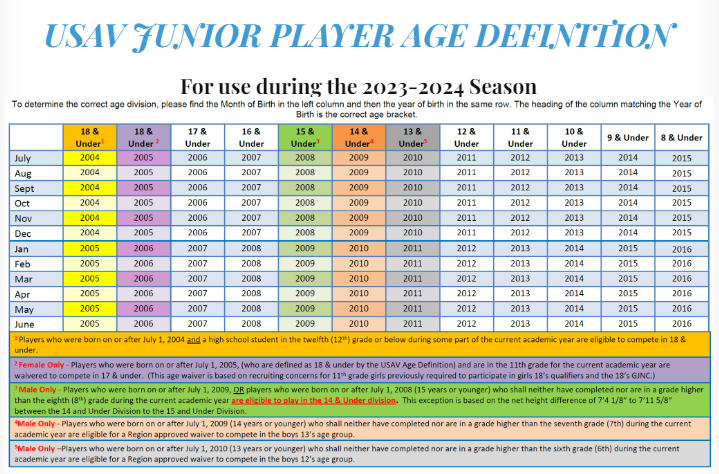 CONTACT US:
If you have any questions, feel free to email us at BAVC@cox.net.
Leave a message or text @ 918-584-9898, email will be a faster response.
Like us on Facebook at Broken Arrow Volleyball Club for more updates.